Back to the Point Bar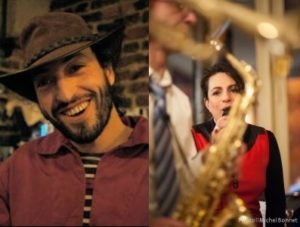 Saint-Leu La Forêt, Cannes, Tousson ; after so many places, the Gefilte Swing band is coming back to its favorite nest in Paris: the Point-Bar.
Saïd, with his explorer's hat, his smile and his friendly staff will be there to welcome you, and our band will be there to charm you !
You are welcome to have dinner during the concert (we recommend reservations at ) or just drop by for a drink.
Looking forward to seeing you next Saturday !