Gefilte Swing concert at Point Bar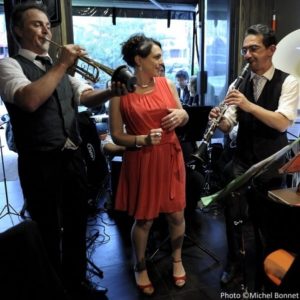 It's swing time !
The Gefilte Swing musicians are always happy to play for dancers any day of the week, and that includes Sundays!
They will be swinging away once again on May 20th (a Sunday!) , at the Point Bar (in the 18th arrondissement), where you can enjoy food and drink while having fun in a friendly, open atmosphere.
A big dose of Klezmer, flavored with a generous dash of Yiddish and a large helping of Swing – that's the Gefilte Swing Band!